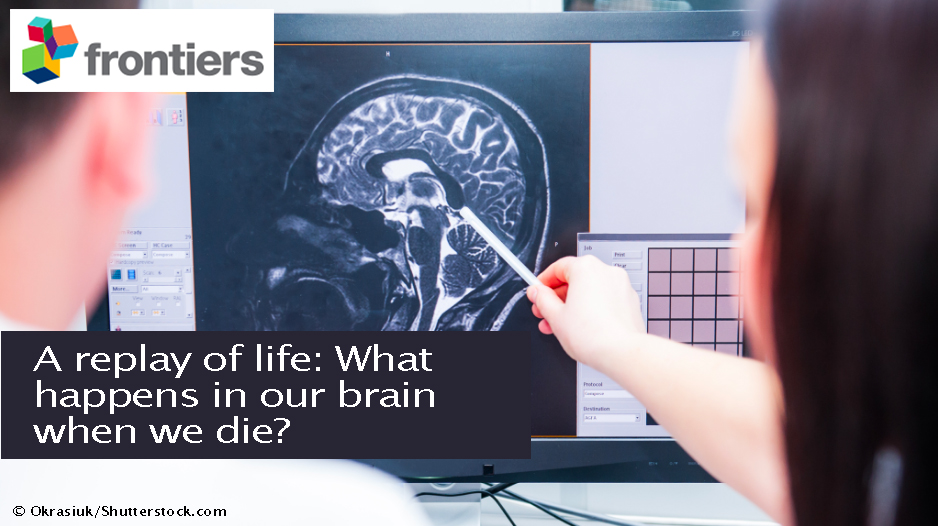 Par Maryam Clark le 22.02.2022 pour Frontiersin
Neuroscientists have recorded the activity of a dying human brain and discovered rhythmic brain wave patterns around the time of death that are similar to those occurring during dreaming, memory recall, and meditation. Now, a study published to Frontiers brings new insight into a possible organizational role of the brain during death and suggests an explanation for vivid life recall in near-death experiences.
Imagine reliving your entire life in the space of seconds. Like a flash of lightning, you are outside of your body, watching memorable moments you lived through. This process, known as 'life recall', can be similar to what it's like to have a near-death experience. What happens inside your brain during these experiences and after death are questions that have puzzled neuroscientists for centuries. However, a new study published to Frontiers in Aging Neuroscience suggests that your brain may remain active and coordinated during and even after the transition to death, and be programmed to orchestrate the whole ordeal.
When an 87-year-old patient developed epilepsy, Dr Raul Vicente of the University of Tartu, Estonia and colleagues used continuous electroencephalography (EEG) to detect the seizures and treat the patient. During these recordings, the patient had a heart attack and passed away. This unexpected event allowed the scientists to record the activity of a dying human brain for the first time ever.
[…]